Sheng Qi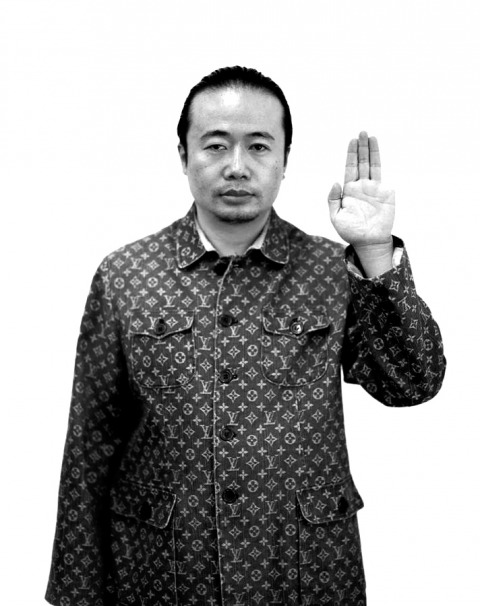 History is always subjective. For the past ten years, Sheng Qi's work has focused on human lives as political subjects affected by historical events, framed by his own life-time of some forty years. His new work, a series of history paintings and a set of hundreds of painted skulls, exudes an aesthetic sombreness which is unprecedented and marks a new stage in his development as an artist. ------Dr. Katie Hill
His iconography uses the official photographs published by Xinhua and other sources to tell how people's dreams may still be out of reach today and their disappointments still too real. ----- Michele Vicat
Sheng Qi                                                    盛 奇
 

 

1965

1988

Born in Hefei

Graduated from the Central Academy of Art and Design, Beijing

1989 - 92         

Lived and Worked in Italy

1998

Graduated with an MFA from Central Saint Martin's College of Art and

 

Design, London

Present:  

Living and Working as a professional artist, Beijing
Solo Exhibitions
| | |
| --- | --- |
| 2007 | Zhu Yi!Fotografia actual en China, ARTIUM Centro-Museo Vasco de Arte |
|   | Contemporaneo,Vitoria-Gasteiz |
|   | History in Black and Red, 798 / Red Gate Gallery |
| 2006 | Missing…, 798 Avant Gallery |
|   | Salute to Artists, 798 / Red Gate Gallery |
| 2004 | Madness and Appropriation, Red Gate Gallery |
| 2003 | Transcription, Red Gate Gallery |
| 2000 | Melbourne Fringe Festival, Mass Gallery, Melbourne |
| 1999 | Nine Pigeons + Nurse + Sheng Qi, Beijing |
|   | Are You Willing to Shake My Hand? Tokyo |
| 1997 | Fortune Cookies, Institute of Contemporary Art (ICA), London |
Group Exhibitions
| | |
| --- | --- |
| 2008 | Red Gate Stars, Red Gate Gallery |
|   | Altered States, 798 / Red Gate Gallery |
| 2006 | Red Gate Gallery's 15th Anniversary |
|   | Mobile Socialism, Contemporary Art, 798 / Beijing |
| 2005 | Observing the Senses, Red Gate Gallery |
|   | Body Scape, ARC One Gallery, Melbourne; Red Gate Gallery |
| 2004 | Between Past and Future, International Center of Photography, NY |
|   | Over A Billion Served, Museum of Contemporary Art, Denver |
|   | China's Photography Painting, Art Season Gallery, Beijing |
| 2002 | Beijing Afloat, Beijing Tokyo Art Projects |
| 2001 | Clues to the Future – Red Gate Gallery's 10th Anniversary |
| 2000 | Post – Material, Red Gate Gallery |
| 1999 | Departure from China, Beijing Design Museum |
|   | 4th NIPAF Asian Performance Art Series & NIPAF Contemporary Art |
|   | Seminar, Nagoya, Tokyo, Nagano |
|   | 8th Mexican International Performance Exhibition, Mexico City |
| 1998 |  Inside Out: New Chinese Art, P.S.1 Contemporary Art Center, NY |
| 1993 | China Avant-Garde, Museum of Modern Art, Oxford |
| 1989 | China Avant-Garde, National Art Gallery of China (NAGC), Beijing |
| 1988 | Great Earthquake, Great Wall, Beijing University |
| 1986-87 | Concept 21 – Tai Ji, Great Wall, Beijing University  |
Published works       
On Newsweek, BBC, CNN etc.
Collections   
International Center of Photography (ICP); U.S. Embassy, Beijing; Australia; UK; Canada and local private collections
My work has always been controversial. People either like it or feel uncomfortable... My work is not for entertainment. It is not to give comfortable feelings and pleasures. My work is always like a protest, like a double-edged sword, pointing in both directions - with an international outlook and also at problems in China.
The red colour I use in the paintings signifies a warning. Chinese people are poor, they have a lack of social care, lack of education, accommodation. The form of my painting is also like a poster...the poster is like propaganda period...even now, it's a propaganda country so my painting in a way is like that a propaganda presentation, so basically I use what they used and reflect that back.
From: The Independent, Friday 14 December 2012