Guan Wei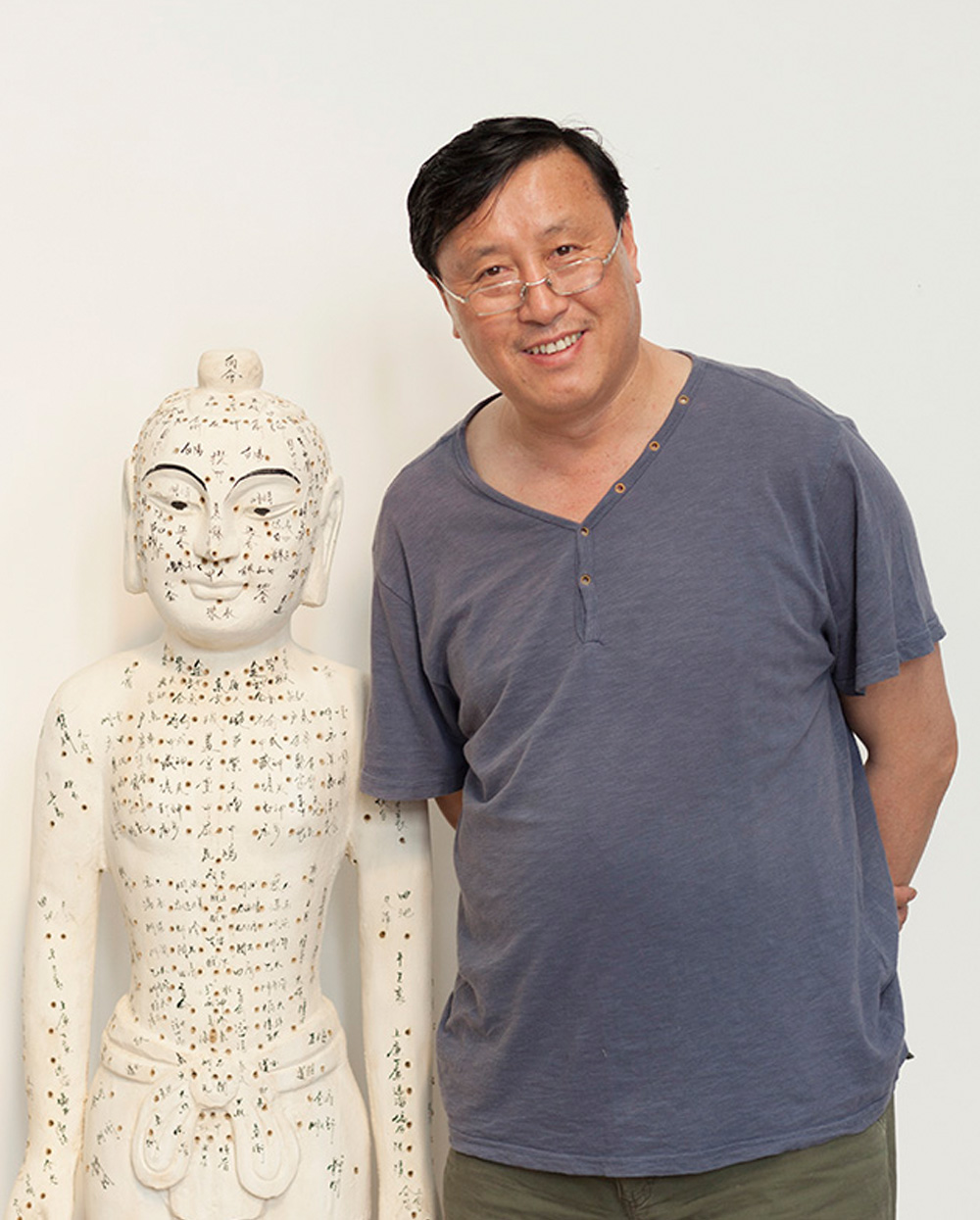 1957            Born in Beijing
1986            Graduated from the Dept. of Fine Arts, Beijing Capital University
Present       Lives and works in Sydney and Beijing
Solo Exhibitions
2011             The New Classic of the Mountains and Seas by Guan Wei, Red Gate Gallery
                    Spellbound –  Guan Wei 2011, OCAT Museum, Shenzhen
2010            Cloud in the Sky and Water in the Bottle, Shuimu Art Space, Beijing
                    Cloud, ARC One Gallery, Melbourne
2009           Fragments of History, Kaliman Gallery, Sydney
                    Longevity for Beginners, 10 Chancery Lane Gallery, Hong Kong
2008           Great Journey, Yonghe Museum, Beijing
2007           A Mysterious Land, ARC One Gallery
                    Day After Tomorrow, Red Gate Gallery
2006           A Mysterious Land, ARC One Gallery
                    Guan Wei, Red Gate Gallery
                    Other Histories, Powerhouse Museum, Sydney
2005           Secret Histories, Arc One Gallery
2004           Looking for Enemies, Sherman Galleries, Sydney
2002           Island, Sherman Galleries
2000           Horoscope, Red Gate Gallery, Sydney
1999            Floating, Sherman Galleries
                    Nesting, or the Art of Idleness 1989 - 99, Museum of Contemporary Art, Sydney
1998            Internal Circulation, Red Gate Gallery
1997            The Last Supper, Tokyo Gallery, Japan
                    Ex / Inspire, Sherman Galleries
1996            Returns to Paradise, Red Gate Gallery
                    Magic Garden, Hanart TZ Gallery, Hong Kong
1995            Treasure Hunt, Sherman Galleries
1994            The Great War of the Eggplant, ANU Drill Hall Gallery, Canberra
Group Exhibitions
2017            Red Gate on the Move, Red Gate Gallery, Beijing
2012            Two Generations – 20 Years of Chinese Contemporary Art 2012 Australian Tour:
                    City of Sydney Chinese New Year; Manning Regional Gallery; Damien Minton Gallery;
                    University of Newcastle Gallery; Melbourne International Fine Arts (MiFA);
                    Linton & Kay, Perth
2011             Two Generations – 20 Years of Chinese Contemporary Art, Chinese New Year,
                    Sydney Town Hall, Australia.
                    20 Years – Two Generations of Artists at Red Gate, island6 Art Center, Shanghai
                    20 Years – Two Generations of Artists at Red Gate, Red Gate Gallery
2009           Coming Home: Chinese Australian Artists Works, Linda Gallery, Beijing
2008           Red Gate Stars, Red Gate Gallery
                    Handle with Care Adelaide Biennial of Australian Art, Art Gallery of South Australia
2007           Down Under DenHaag Sculpture 07 Hague Sculpture, the Netherlands
2006           To the Watchtower: Red Gate Gallery's 15th Anniversary
                    Between River and Lake, Jack Tilton Gallery, New York
2005           The Nature Machine – Contemporary Art Nature and Technology, Queensland Art Gallery
2004           Cycle Tracks Will Abound in Utopia, Australian Center for Contemporary Art (ACCA),
                    Melbourne
2004           Face Up: Contemporary Art from Australia, Hamburger Bahnhof Museum, Berlin
2003           Creating Paradise on Earth, Casula Powerhouse Arts Centre, New South Wales
2002           Deeper Places, Casula Power House Arts Centre
2001            Asia in Australia Beyond Orientalism, QUT Art Museum, Brisbane
                    Clues to the Future - Red Gate Gallery's 10th Anniversary
2000            Kwangju Biennale 2000, South Korea
1999            The Rose Crossing: Contemporary Art in Australia, Sherman Galleries; Brisbane City Gallery;
                     Hong Kong Arts Centre; Singapore Art Museum
                    3rd Asia – Pacific Triennial of Contemporary Art, Queensland Art Gallery
                    Red Gate Artists Review, Red Gate Gallery
1998            Skin / Culture: Eight Australian Artists, George Gallery, Melbourne
1997            In-Out: Contemporary Chinese Art from Mainland China and Overseas,
                     LaSalle College of the Arts, Singapore
1996            Above and Beyond, Australian Centre for Contemporary Art, Melbourne; 
                    Institute of Modern Art, Brisbane; 24 HR ART, Darwin;
                    Contemporary Art Centre of SA, Adelaide
                    Red Gate Gallery's 5th Anniversary
1995            Perspecta, Art Gallery of NSW
1993            Mao Goes Pop: China Post – 1989, Museum of Contemporary Art, Sydney
1992            Chinese New Wave, Chameleon Contemporary Art Space, Tasmania
1990            Lun (six artists), Temple of the Sun (Ritan) Park, Beijing
My work has a profoundly felt, if implicitly ironic, moral dimension. In their complex symbolic form, my subjects potently embody current social and environmental dilemmas. They are equally the product of my rich cultural repertoire of symbols and my informed socio-political awareness and art-historical knowledge.
Guan Wei