Open Call: The Opposite House's Inaugural Artist Residency
Jun 05,2017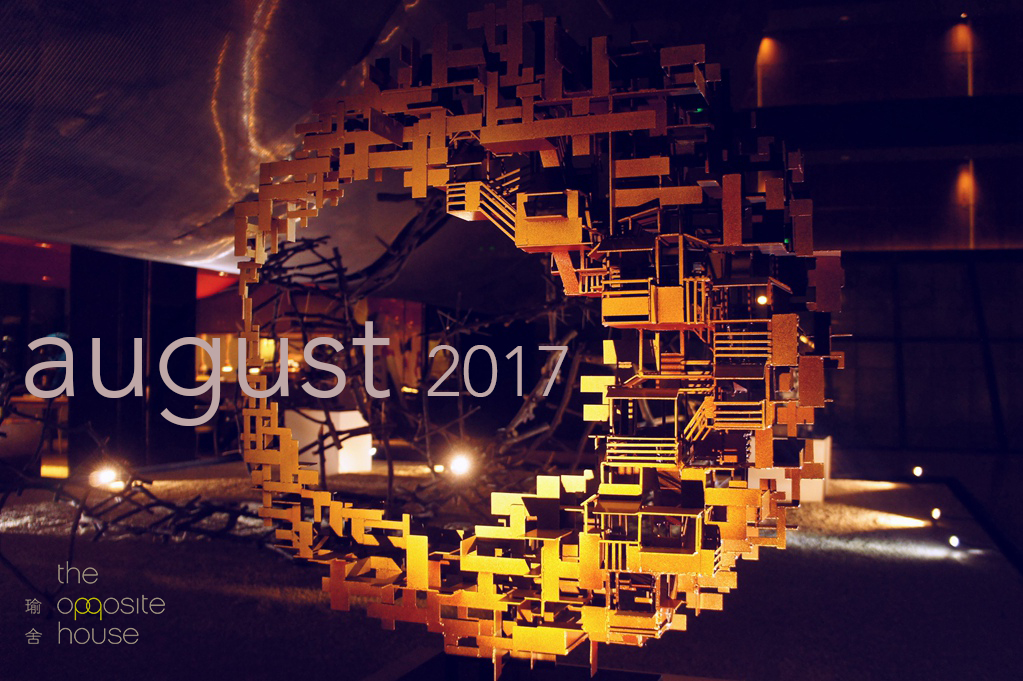 About the Residency
You will be working in The Opposite House's spacious lobby in view of visitors for about 20 hours per week. The residency culminates with a luxe opening to show the world what you've created. The program is facilitated by Red Gate Residency, one of China's longest-running artist residency programs. Red Gate staff will give you a neighborhood orientation, introduce you to our other international artists-in-residence, and keep you in the loop about exciting events in the Beijing art world.
 
About The Opposite House
Situated in the heart of Beijing at Taikoo Li Sanlitun, The Opposite House takes its name from the guesthouse, which sits on the opposite side of a traditional courtyard style home. Its contemporary design created by Japanese architect Kengo Kuma conveys serenity and quietude. Breathtaking from the outside and equally stunning within, The Opposite House is a journey of privacy and comfort.
Please note the two spaces in the lobby available for the artist to work in are 9 x 3.5 and 9 x 7.5 m.
 
Applicant Requirements
No age or nationality restrictions
3D artist in any medium suitable for the space (sculpture, installation, video, performance, etc.)
Work in lobby studio about 20 hours per week beginning three days after arrival
Personable, able to work steadily on a schedule, should be comfortable working with an audience and interacting with guests
Proposal should be clear on materials needs and final outcome of project in order to maximize time with guests
Proposals evaluated based on feasibility, suitability for the space and creativity
 
Award
Return flights up to $1500

Accommodation in The Opposite House
Some meals
$850 stipend for living expenses
Up to 10,000 RMB ($1,468) budget for materials costs
Visa fees
Program support (airport pick up, welcome dinner, neighborhood orientation, maps and directions, invitations to art openings and all Red Gate Gallery events)
Opening at The Opposite House
 
Individuals of all nationalities are encouraged to apply
with no restrictions based on age or medium. Project proposals will be evaluated based on their feasibility and creativity by a jury composed of Red Gate Residency and The Opposite House staff.  
To Apply:
Submit an online application by 11:59pm (China Standard Time)
Monday, June 19, 2017:
 
We will contact short-listed candidates. 
---
For inquiries please email: [email protected] with subject line: TOH Residency.
For more information on The Opposite House: http://www.theoppositehouse.com/