Red Mansion Art Prize Exhibition 2018
Mar 16,2018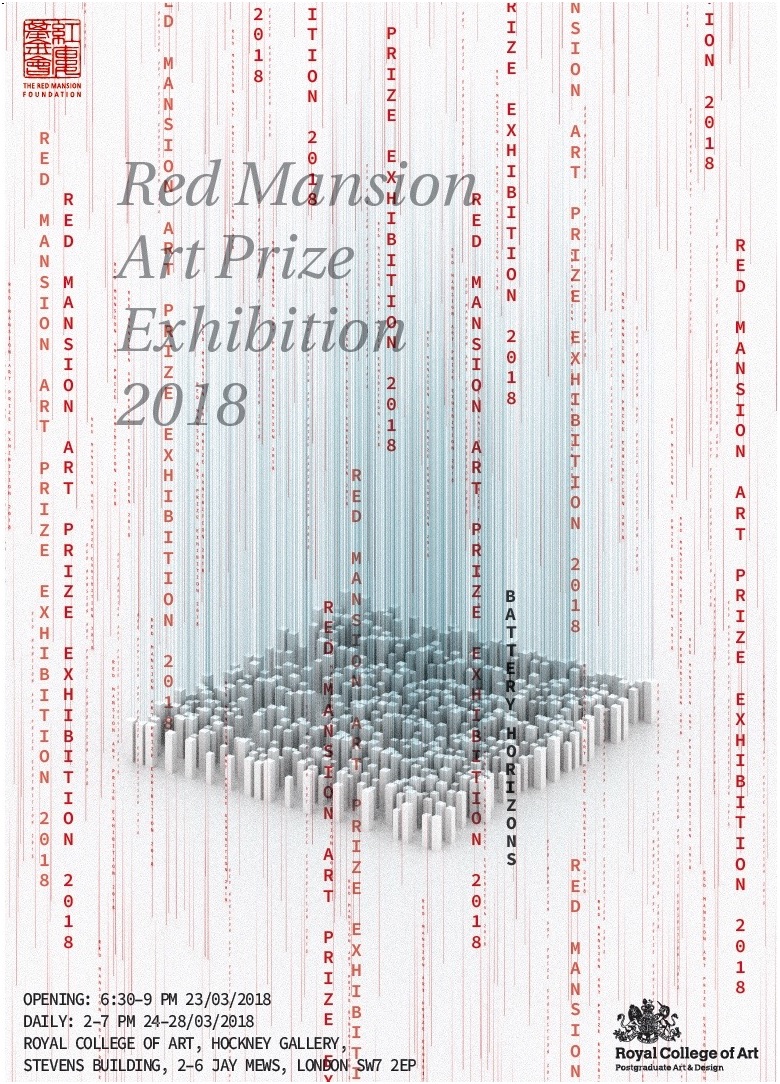 Exhibition of 7 Former Red Gate Residents and winners of Red Mansion Art Prize at The Roal Colledge of Art
Open daily from the 24th to 28th of March, 2-7pm
Royal College of Art | Hockney Gallery | Stevens Building | 2–6 Jay Mews | South Kensington Campus | London | SW7 2EP
The Royal College of Art is pleased to present The Red Mansion Art Prize 2018
Exhibition of the winners' work at the Hockney Gallery in South Kensington.
Rosa Johan Uddoh from Slade School of Fine Art
Hannah Oram from Ruskin School of Fine Art
Sonia Bernac from Royal College of Art
Laura Yuile from Goldsmiths College
Dejan Mrdja from Central Saint Martins
Marie-Aimee Fattouche from Chelsea College of Arts
Eva Gold from Royal Academy Schools
The Red Mansion Foundation is a not-for-profit organisation which promotes dialogue between Great Britain and China. The Art Prize was established in 2000 to encourage artistic exchange between these two countries. Seven of the UK's foremost art colleges take part in the annual competition: Royal Academy Schools, Royal College of Art, Chelsea College of Art, Central Saint Martins, Slade School of Fine Art, Goldsmiths and The Ruskin School of Art. Each college shortlists six students, from which The Red Mansion panel of judges selects seven winners, one winner from each college.
Follow the Red Mansion Art Prize Exhibition 2018 here:
www.facebook.com/Red-Mansion-Exhibition-2018-1560185990760830
Find more information about the exhibition here